The Venna Lake
-Chinmayee Deshpande
Picture Credits- Rajesh Deshpande
Mahabaleshwar is a captivating hill station positioned in Satara district of Maharashtra. At an altitude of one,353 m within the Western Ghats range, Mahabaleshwar is understood for its charming beauty, historical temples, fantastic waterfalls, misty hills, and valleys. This pristine hill station is the source of the Krishna River that flows across Maharashtra, Karnataka and Andhra Pradesh. Mahabaleshwar is one of the top monsoon locations in India and additionally one of the best weekend gateways from Mumbai and Pune.

Often referred because the queen of hill stations in Maharashtra, Mahabaleshwar attracts large range of vacationers for its lovable perspectives, beautiful landscapes and satisfactory temperatures. Pratapgarh Fort, Venna Lake, Mahabaleshwar Temple, Krishnabai Temple, Lingamala Falls, Tapola, Panchgani are some crucial places to visit in mahabaleshwar. There are numerous viewpoints that are strategically located to seize the panoramic views. Arthur's Seat, Wilson Point, Kate's Point & Elephant head Point, Connaught Peak and Bombay Point are famous viewpoints.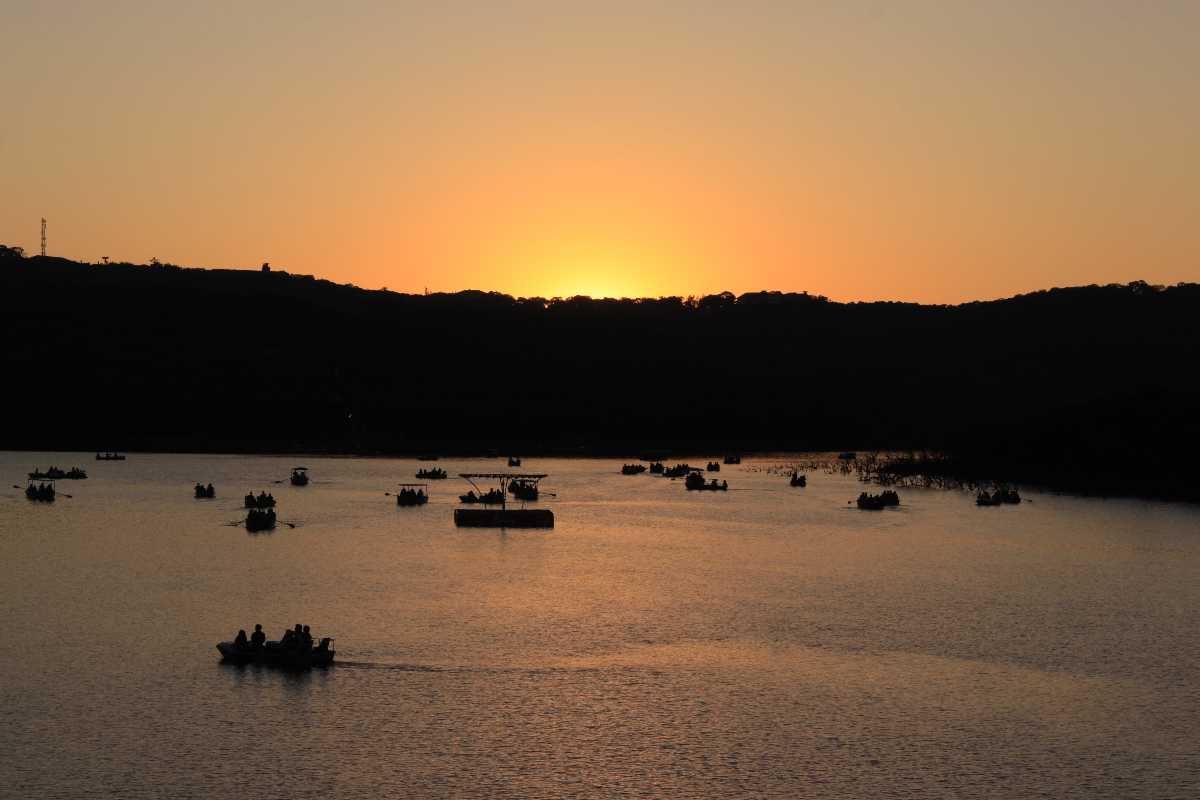 Picture Credits- Bhargav Deshpande
Venna Lake is a artifical lake built in 1842 by way of Sri Appa Saheb Maharaja. Venna Lake has an area of about 28 acres having outer edge around 7-8 km and is fed by means of repeated springs. Surrounded with the aid of lush greenery, Venna Lake may be very popular spot amongst honeymooners as well as households and additionally one of the top locations to visit in Mahabaleshwar town. Tourists can enjoy a boat trip within the lake or a horse journey next to the lake. Row and Pedal boats are available for the tourists.
While coming back from Panchgani, we stopped at Venna Lake for some boating. It has changed its face since we visited it last time three years back. The lake is a great attraction to everybody with its dazzling sight, boating, fishing, newly came up dam and stalls for games and eatables. It is within walking distance from Town Mahableshwar. It also supplies drinking water to the town. The lake has an area of 28 Acres and average depth of the 10 ft.

December to June is not the best time to see the waterfalls in Mahableshwar

, Venna Lake's beauty more than makes up for it. Boating here is a very peaceful experience and both paddle and row boats are available for hire. There are many kiosks selling delicious Maharashtra street food, strawberries, mulberries and more, just opposite the lake.
A boat ride at Venna Lake is a very relaxing experience.